The Lada Niva, an iconic Russian off-road vehicle, has been a favorite among off-road enthusiasts for decades. With a history spanning over 40 years, the Niva is well-known for its ruggedness, simplicity, and affordability. Now, AvtoVAZ, the Russian automaker behind the Lada brand, is set to release an all-new Lada Niva in 2025. 
In this blog post, we will delve into what to expect from this exciting new iteration, how it will compare to previous models, and the features that will make it stand out in the increasingly competitive off-road vehicle market. Buckle up, and let's explore the future of this classic off-roader!
While we anticipate the all-new Lada Niva's arrival, it's also a good time to discuss the importance of maintaining your current vehicle and ensuring its longevity, which often involves purchasing car parts more cost-effectively.
A Brief History of the Model
First introduced in 1977, the Lada Niva was designed to be a reliable, versatile, and affordable off-road vehicle. Over the years, the Niva has seen various upgrades and facelifts, with the most notable being the introduction of the Lada Niva Urban, a more modern and city-friendly version of the classic off-roader.
Despite these updates, the core features that have made the Niva a fan favorite have remained largely unchanged. The Niva has a reputation for being able to handle harsh terrain and extreme conditions, and its simple design means that it's relatively easy and affordable to maintain and repair.
The All-New Lada Niva: A Modern Twist on a Classic Design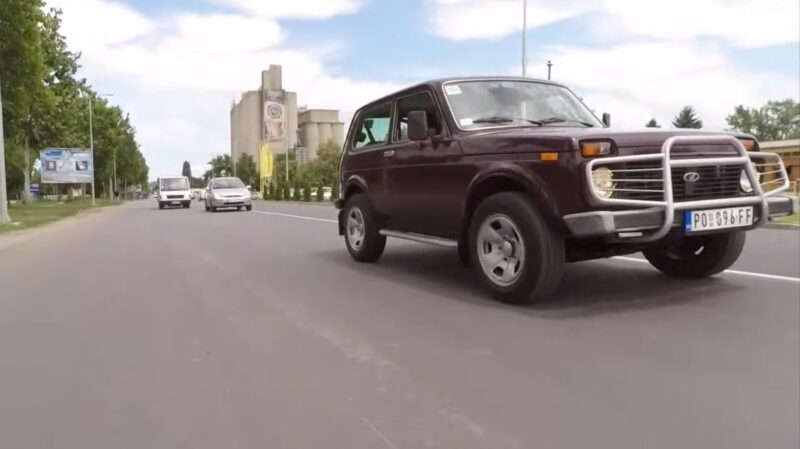 While the Lada Niva has retained its classic charm, the 2025 model promises to bring some much-needed modern touches to this beloved off-roader. One of the most significant changes will be Niva's exterior design, which is expected to be a modern interpretation of the original model's boxy and utilitarian aesthetic.
Although the exact design details have not yet been released, we can expect an updated look that maintains the Niva's signature rugged appearance.
Under the Hood: Performance Upgrades and Fuel Efficiency
One of the key selling points of the Lada Niva has always been its robust off-road capabilities. The 2025 model will continue this tradition by offering improved performance and handling.
We can expect a more powerful engine, likely in the form of a turbocharged gasoline or diesel option, as well as upgraded suspension and braking systems for improved off-road performance.
Another area where the new Lada Niva is expected to shine is fuel efficiency. The current Niva models have been criticized for their relatively poor fuel economy, but the 2025 version will likely feature a more efficient engine and improved aerodynamics to address this issue.
There are also rumors of a hybrid or fully electric Niva, which would be a significant leap forward for the Russian automaker.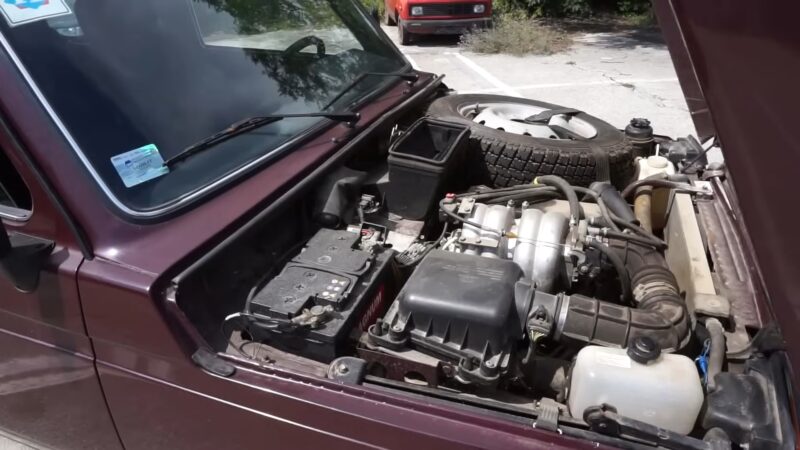 Interior Upgrades and Modern Features
One of the most significant changes to the 2025 Lada Niva will likely be its interior, which is expected to receive a complete overhaul. Drivers can look forward to a more comfortable and ergonomic cabin with upgraded materials and an improved layout.
Additionally, the new Niva will likely come equipped with modern technology features, such as a touchscreen infotainment system, smartphone integration, and advanced driver-assistance systems (ADAS).
Safety is another area where the new Lada Niva is expected to make strides. The current Niva models do not offer the same level of safety features as many of their competitors, but we can expect the 2025 version to incorporate advanced safety technologies, such as automatic emergency braking, adaptive cruise control, and lane-keep assist.
Off-Road Capabilities: The Heart and Soul of the Lada Niva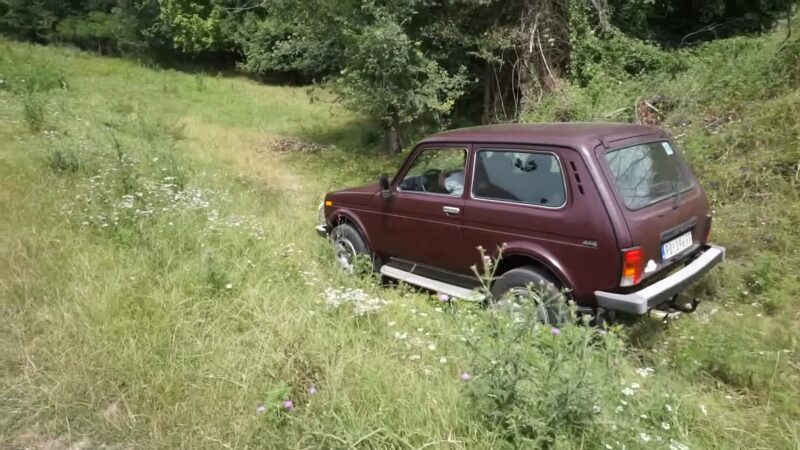 With its roots in an off-road adventure, the all-new Lada Niva will continue to prioritize its off-road capabilities. The 2025 model will build upon the Niva's already impressive off-road prowess with features such as higher ground clearance, improved approach and departure angles, and a more advanced 4×4 system.
Additionally, the new Niva may include options for specialized off-road equipment, such as underbody skid plates, rock rails, and off-road tires, catering to those who seek the most extreme off-road adventures.
The 2025 Lada Niva is also expected to maintain its legendary durability and ease of maintenance thanks to its simple mechanical design and commitment to using high-quality materials. This means that Niva owners will continue to enjoy a vehicle that can stand up to the toughest conditions and be easily repaired in the field, if necessary.
Competitive Pricing and International Availability
One of the factors that have contributed to the Lada Niva's enduring popularity is its affordable price tag. The 2025 model is expected to continue this tradition, with competitive pricing aimed at making the all-new Niva accessible to a wide range of buyers.
Although exact pricing details have not yet been announced, it is anticipated that the new Niva will be priced competitively with other off-road vehicles in its class.
As for international availability, the Lada Niva has been sold in various countries throughout its history, with a particularly strong following in Europe and South America.
While the current Niva models are not available in the United States, there is speculation that the 2025 model may make its way to the US market, especially if it meets the necessary safety and emissions standards. This would be a significant milestone for the Lada brand, as it would introduce the Niva to an entirely new audience of off-road enthusiasts.
Embracing the Future of Sustainable Transportation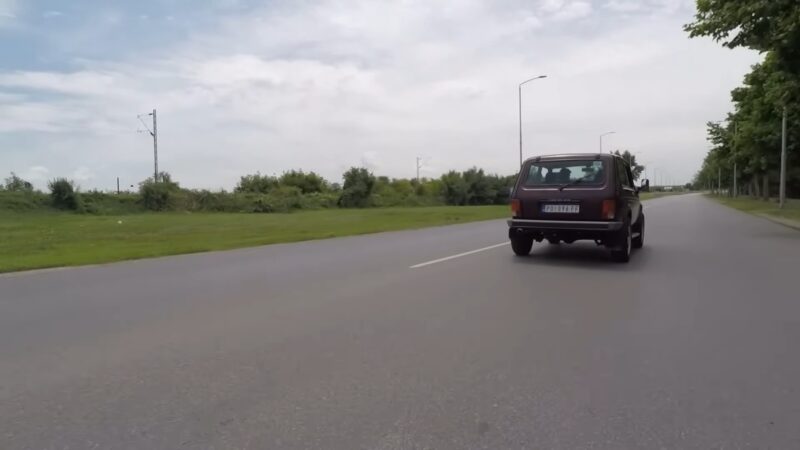 As the automotive industry moves towards more environmentally friendly options, it's essential for the Lada Niva to adapt and stay relevant.
In addition to the rumored hybrid and fully electric versions mentioned earlier, the 2025 Niva may incorporate other eco-conscious features, such as the use of recycled materials in the manufacturing process or the option for sustainable interior materials like vegan leather. 
By offering a range of sustainable options, the all-new Lada Niva will cater to the growing number of consumers who prioritize environmental responsibility in their vehicle choices, further broadening its appeal and ensuring its continued success in the global off-road market.
Closing Thoughts
The all-new Lada Niva, set to be released in 2025, promises to bring a modern touch to this iconic off-road vehicle while maintaining the rugged charm that has made it a favorite among off-road enthusiasts for decades.
With its updated design, improved performance, and advanced features, the 2025 Niva is poised to make a strong impact in the competitive off-road vehicle market.
As we eagerly await more details on the all-new Lada Niva, it's clear that this beloved off-roader has a bright future ahead. The combination of its rich history, modern upgrades, and commitment to accessibility make the 2025 Lada Niva a vehicle to watch in the coming years. For fans of this classic Russian off-roader, the wait will undoubtedly be worth it!